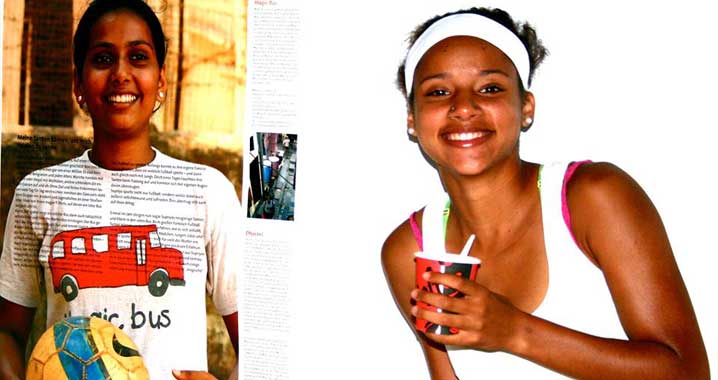 May 20, 2013 | On the 17th of July, the Peres center for peace hosted eight American high school Basketball players from Columbus Ohio, who came to Israel earlier that week to train and play basketball with their Jewish (from Be'er Tuvya) and Arab (from Jaffa) Israeli counterparts. This visit is following to a former visit that took place on March 2013 when the Israeli youth joined their American counterparts in Washington, USA.
During that day the Peres center for peace, held 2 workshops as part of the planned activities. In the morning of that day a "Through life with a ball" workshop as a tool for bringing the youth together and getting to know each other more closely. The stories of the girls on the posters helped the American and the Israeli youth to share their own life experiences and as the discussion got more intense, issues like stereotypes, discrimination, the importance of role models, social responsibilities and other life challenges were discussed among the teens.

In the afternoon on that day, a second workshop was realized based on the FOOTBALL3 methodology but this time it was used in a Basketball game. The 2 mixed teams (American-Israeli), needed to set some rules to the game of basketball that would make the game fairer and more collegial, for example: having to pass to all teammates before shooting, Or not more than two dribbles before passing the ball. In the end of the workshop one of the players said: "It was easy to say but not so easy to do because during the game you have so many temptations and you only think about wining and shooting as much as you can, but you don't think about how you will reach that goal…" In the post match discussion both the youth and the coaches said that they realized how the communication among the players has an important role in the game. They all agreed how important it is to know your teammates, to see them and to include everyone during the game in order to win a fairly and meaningful game. It's not only about how many baskets you shot but how many fair play points you gain.