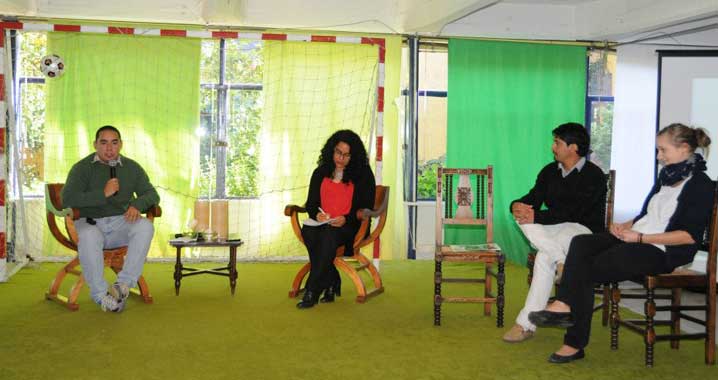 November 19, 2012 | On 26th October 2012, the Chilean Organisation CHIGOL organized its first "International Seminar CHIGOL School". The aim of the seminar was to present the model "CHIGOL School" developed by CHIGOL to the wider public. The schools working with this model use street football to debate problems in school cohabitation in all classes and to define 10 points for new forms of cohabitation with the participation of all students.
At the beginning of the seminar, there was a practical orientation to the method of street football. Subsequently a video was presented in which rectors of various schools reported their experiences with street football at their schools. Julia Wöhrle of KICKFAIR and Matías Luna from the Organisation Fundación Defensores del Chaco from Argentina presented their experiences and concepts in the work with schools.

In a podium discussion with youth from Chile, Germany and Argentina, their experiences as school mediators in street football were debated. At the conclusion of the seminar, a panel discussion took place with students from the Faculty of Sociology at the Universität Diego Portales and the Faculty of Social Pedagogy at the Universidad Católica who did their internships at CHIGOL. The students presented the results of the studies conducted in this framework on various aspects of the work done by CHIGOL.
More information on the seminar