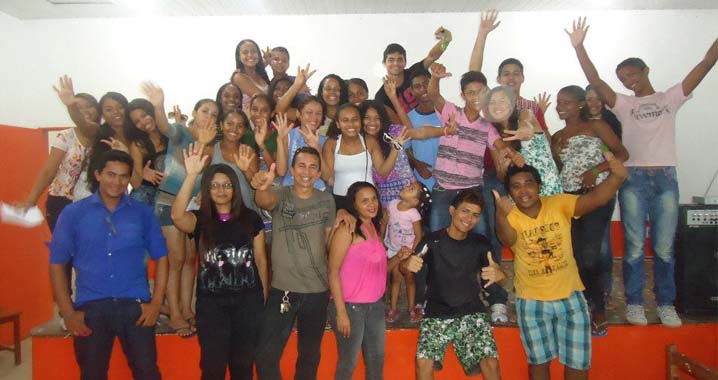 March 3, 2012 | 45 Students from the School CEMP in São Bento in Brazil and the Boarding School Wulfen in Germany discussed their experiences in street football and their perspectives in the project week that took place parallel from 26th to 30th March. First of all there was a debate on existing stereotypes with regard to their own as well as the other land. In a live meeting over Skype the students presented the results of their discussion to each other. In a subsequent discussion about perspectives and clichés, the youth deliberated their images with that of the others and vice versa.
An intensive discussion took place over their respective experiences during work with street football. In Wulfen the youth worked out how their experiences with street football within school through sociopolitical engagement could flow into the community more strongly.

As role model for them was the engagement of the Brazilian youth for their community in their youth forum in São Bento that has been supported by Formação for 9 years. On the other hand the student group in São Bento benefited from the diverse experiences around the teaching methodology street football that the students in Wulfen use for the creation of a fair and respectful cohabitation in the school.
To make a continual exchange possible, the youth developed ideas together to communicate with each other. To this end, a common blog and Facebook group was setup and regular Skype conferences were agreed upon.
The learning partnership between CEMP (Centro de Ensino Médio e Educação Professional) and Boarding school Wulfen was initiated in early 2011 and closely supported by Formação and KICKFAIR.