Peres Center for Peace

The Peres Center for Peace is committed to the peace process between Israeli and Arab neighbours, particularly Israel and Palestine. For their Twinned Peace Sport Schools project, the Peres Center for Peace organises sports activities as a way to create meeting places for children and young people to get to know one another. The programme has an emphasis on the integration of girls and peaceful coexistence. Get in contact:
Web: www.peres-center.org  Mail: t.hay@peres-center.org  Postal Address: 132 Kedem Street, Tel Aviv-Jaffa, 68066, Israel
Espérance – Kigali, Rwanda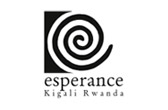 The "Association des Jeunes Sportifs de Kigali – Espérance" uses sports – especially the method of "Football pour la Paix" – as a means to promote gender equality, conflict resolution, peace building processes, and HIV prevention. In addition to using the game of street football, Espérance has developed a special method of football Forum Theatre that combines football with the traditional Brazilian method of Forum Theatre. Both methods are also used by Espérance to teach peace and conflict mediation in schools. Get in contact:
Web: www.kffhcesperance.net  Mail: ajskesperance@yahoo.fr  Postal Address: P.O. Box 4613 Kigali, Rwanda
The Salt Academy, Cambodia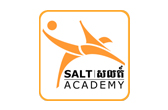 The SALT Academy is active in western Cambodia and trains young volunteers who want to engage in their communities to be so-called Youth Leaders. They can also be trained to become coaches or referees. These Youth Leaders also learn how they can help to build up completely new football teams in their region. Beyond that, the SALT Academy creates the opportunity for children and youth from all walks of life and social backgrounds to come to training twice a week and to play in youth leagues. Before every match, a "life training" takes place first. All players come together and talk with their trainers and youth leaders about topics like fair play, health, the dangers of drugs, or their roles in the. The SALT Academy is furthermore very active and is a strong supporter of women's football in Cambodia. Get in contact:
Web: www.saltacademy.net  Postal Address: SALT Academy, Building G08, Street 133,Borey Thmey Battambang Mall / PO Box 367, Battambang Town, Battambang Province, Cambodia
HODI – The Horn of Africa Development Initiative, Kenya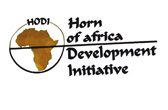 The Horn of Africa Development Initiative in Marsabit, Kenya provides football training and matches for members of various clashing tribes. By hosting public matches for girls and women, HODI seeks to increase the population's acceptance of girls and women and to improve their status in the region. In addition, HODI offers other specialised programmes, such as trauma counselling and free legal advice.Get in contact:
Web: www.hodiafrica.org  Mail: jilloye@yahoo.com  Postal Address: P.O Box 349-60500 Marsabit, Kenya
Sudhaar, Pakistan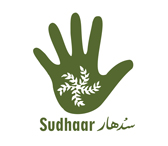 Sudhaar is a human rights organization located in Pakistan, with the focus on: Formal and Non-formal Education, Education Planning, Child Protection (Child labor and health), Youth and Active Citizenship, Governance, Human Rights, and, Emergency Preparedness & Response. Cross cutting themes are peace and harmony, gender equity and environment. Sudhaar is committed to bring positive change in vulnerable communities. Sudhaar has worked in close collaboration with district Governments. In most of its work, Sudhaar has sought collaboration with Education, Community Development, Social Welfare, Emergency Response, Sports, Local Government and Literacy Departments in the districts. The organization has also worked with provincial and federal Governments, but on a project or assignment basis rather than on on-going basis as in the case of District Governments.
Web: www.sudhaar.org.pk  Mail: info@sudhaar.org.pk  Postal Address: House # 111, Block # B, Near Meezan Bank, Faisal Town Scheme, Lahore, Punjab, Pakistan
Youth Football Club, India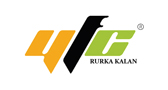 The Youth Football Club uses sports to foster the personal development and improvement of educational opportunities for young people in the Punjab region and therefore promotes the professional perspectives of the participants. Playful approaches – like so-called S4D (sport for development) games are a core approach to discuss social issues not just with the target groups of children and adolescents but teachers, parents and young leaders.
Web: www.yfcrurkakalan.org Mail: contact@yfcrurkakalan.org Postal Address: YFC Rurka Kalan, Youth & Sports Complex, V.P.O Rurka Kalan, District Jalandhar 144031, Punjab, India
KICKFAIR – Stuttgart, Germany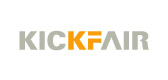 KICKFAIR has developed many projects over the years in the field of education. With partners from youth organizations, schools, and volunteer organizations, KICKFAIR has worked to customize concepts at the local level and support their implementation. Successful experience from the praxis are systemized and used as a model in the form of didactic materials that are accessible and comprehensive. Get in contact:
Web: www.kickfair.org  Mail: info@kickfair.org  Postal Address: Senefelderstraße 19, 73760 Ostfildern, Deutschland
Chigol – Gente Viva – Santiago de Chile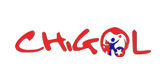 Chigol belongs to the NGO Gente Viva in Santiago de Chile. Chigol uses street football to encourage personal and societal development for peaceful coexistence and the training of young leaders as positive roll models. The main focus is on work in city neighbourhoods and schools. In schools, Chigol works on different topics such as violence, drugs, health, or the environment. Get in contact:
Web: www.chigol.cl  Mail: phewstone@futbolchigol.cl  Postal Address: Av. Luis Thayer Ojeda 180 of. 305 Providencia, Santiago, Chile
Formação – Maranhão, Brazil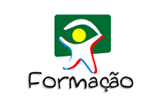 Formação is a socially-oriented NGO in Northeast Brazil (Maranhão), promoting local development and participatory processes in order to raise the quality of life in the area. Through their program "Conjunto Integrado de Proyetos Jovem Cidadão" (CIP CJ), Formação supports youth forums and projects through a variety of means. Young people are motivated to become engaged in developing their own solutions to issues and create positive change within their own environment. Get in contact:
Web: www.formacao.org.br  Mail: formacao@formacao.org.br  Postal Address: Rua das Limeiras nº14, Qd D, Renascença São Luís – Maranhão – Brasil
CDI (Centro para el Desarrollo de la Inteligencia) – Asunción, Paraguay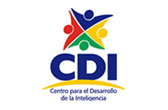 A main focus of CDI is on conceptual work in the field of education. CDI works together with various actors in education and politics who are responsible for issues of education. Through "Escuela sin paredes," CDI has created an innovative school model that incorporates the strengths and talents of students and opens a path to education for children and young adults from disadvantaged families. Get in contact:
Web: www.cdi.org.py/partidi  Mail: consultas@cdi.org.py  Postal Address: Bernardiono Caballero 261 Asunción, Paraguay
Centro Educativo Pai Puku – Chaco Boreal, Paraguay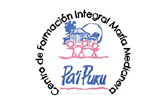 The Centro de Formación Integral Pa'i Puku is a boarding school with around 600 students. The school is 160 kilometres northwest of Asunción and is the only school in one of the driest regions of Paraguay. The school has been a partner of CDI for many years and uses street football to strengthen the development of young people and promote positive coexistence at school. Get in contact:
Postal Address: Escuela Pai Puku – Km 156 – Chaco Paraguayo / Asunción, Paraguay