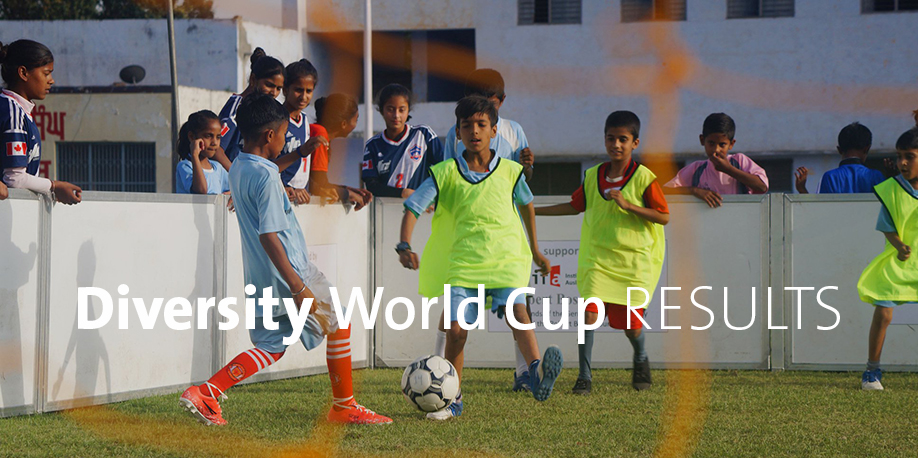 The Diversity World Cup is part of the current global project "DIVERSITY: who am I, who are you? Who are we together?". In all project locations street football tournaments are being played to bring the contents of the project work into an interested public. All local tournaments are part of the global World Cup, that started in April 2018. All schools and all initiatives that are participating in the projects are realizing their own Diversity World-Cup or even organize regional and national World Cups.
How does the Global Diversity Word Cup 2018/2019 work?
In each local, regional or national World-Cup tournament, all teams always represent one of the 10 Football Learning Global countries and gain points for the country they play for. The results of all events are being collected in the global score table. The current state of the score table is being published on a continuously base. Therefore, our Diversity World Cup Champion is going to be that country that is going to have the most points at the end.
Global score table of the running second season
(after 12 local tournaments)
| | | |
| --- | --- | --- |
| |  Kenia |  53 Points  |
| |  Rwanda |  59 Points |
| |  Cambodia |  51 Points |
| |  India |  55 Points |
| |  Pakistan |  53 Points |
| |  Brazil |  55 Points |
| |  Israel/Palestine* |  56 Points |
| |  Germany |  53 Points |
| |  Paraguay |  59 Points |
| |  Chile |  52 Points |
*according the project's philosophy of the Peres Center for Peace and Innovation Israel and Palestine play as one team
Local / regional / national tournaments until now: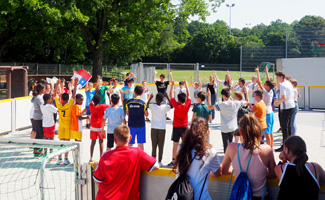 26.06.2019 | Kiel / GER, Theodor Storm Gemeinschaftsschule
Kenia 7 Punkte
Rwanda 6 Punkte
Cambodia 5 Punkte
India 5 Punkte
Pakistan 5 Punkte
Brazil 9 Punkte
Israel/Palestine 5 Punkte
Germany 5 Punkte
Paraguay 10 Punkte
Chile 9 Punkte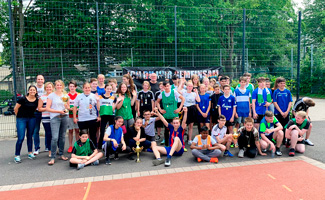 04.06.2019 | Recklinghausen / GER, "Global Diversity World Cup am Hittorf"
Kenia 17 Punkte
Rwanda 19 Punkte
Cambodia 13 Punkte
India 17 Punkte
Pakistan 15 Punkte
Brazil 13 Punkte
Israel/Palestine 19 Punkte
Germany 13 Punkte
Paraguay 15 Punkte
Chile 13 Punkte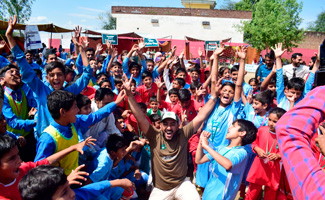 17. – 19.04.2019 | Gesheer Isalowali, Pakistan
Kenia 10 Punkte
Rwanda 10 Punkte
Cambodia 10 Punkte
India 10 Punkte
Pakistan 10 Punkte
Brazil 10 Punkte
Israel/Palestine 10 Punkte
Germany 10 Punkte
Paraguay 10 Punkte
Chile 10 Punkte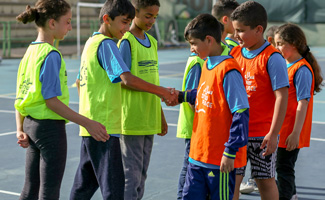 07.04.2019 | The international day of sport and peace, Israel/Palestine
Kenia 7 Punkte
Rwanda 4 Punkte
Cambodia 10 Punkte
India 10 Punkte
Pakistan 7 Punkte
Brazil 5 Punkte
Israel/Palestine 6 Punkte
Germany 5 Punkte
Paraguay 8 Punkte
Chile 8 Punkte

Global score table of the first season
(after 40 local tournaments)
| | | |
| --- | --- | --- |
| |  Kenia |  201 Points  |
| |  Rwanda |  185 Points |
| |  Cambodia |  197 Points |
| |  India |  200 Points |
| |  Pakistan |  186 Points |
| |  Brazil |  196 Points |
| |  Israel/Palestine* |  192 Points |
| |  Germany |  187 Points |
| |  Paraguay |  191 Points |
| |  Chile |  184 Points |
*according the project's philosophy of the Peres Center for Peace and Innovation Israel and Palestine play as one team
Local / regional / national tournaments: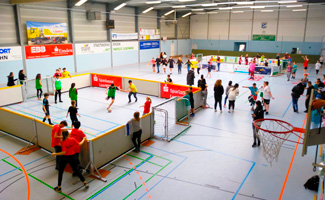 28. + 29.01.2019 | Emden/GER, Oberschule Borssum
Kenia 7 Punkte
Rwanda 10 Punkte
Cambodia 4 Punkte
India 4 Punkte
Pakistan 10 Punkte
Brazil 10 Punkte
Israel/Palestine 7 Punkte
Germany 1 Punkte
Paraguay 5 Punkte
Chile 4 Punkte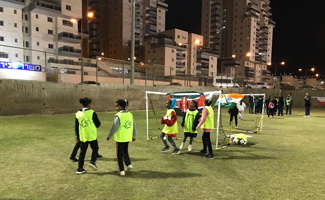 13.12.2018 + 15.1.2019 | Israel and Palestine
Kenia 7 Punkte
Rwanda 4 Punkte
Cambodia 4 Punkte
India 7 Punkte
Pakistan 5 Punkte
Brazil 9 Punkte
Israel/Palestine 4 Punkte
Germany 10 Punkte
Paraguay 5 Punkte
Chile 6 Punkte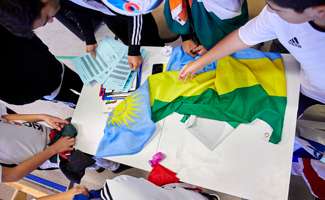 27.+28.11.2018 | Erlangen/GER, Eichendorffschule
Kenia 10 Punkte
Rwanda 10 Punkte
Cambodia 10 Punkte
India 10 Punkte
Pakistan 10 Punkte
Brazil 10 Punkte
Israel/Palestine 10 Punkte
Germany 10 Punkte
Paraguay 10 Punkte
Chile 10 Punkte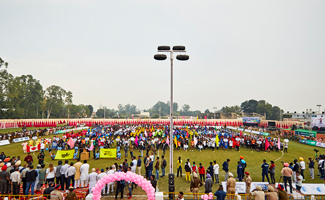 13.-16.11.2018 | Rurka Kalan, YFC Sportscomplex, India
Kenia 10 Punkte
Rwanda 10 Punkte
Cambodia 10 Punkte
India 10 Punkte
Pakistan 10 Punkte
Brazil 10 Punkte
Israel/Palestine 10 Punkte
Germany 10 Punkte
Paraguay 10 Punkte
Chile 10 Punkte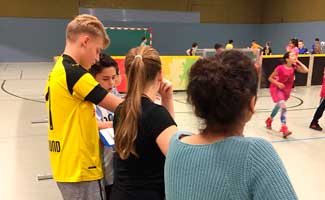 24.10.2018 | Niedersachsen/ GER, Osnabrück
Kenia 9 Punkte
Rwanda  10 Punkte
Cambodia 6 Punkte
India  5 Punkte
Pakistan 6 Punkte
Brazil 7 Punkte
Israel/Palestine 6 Punkte
Germany 6 Punkte
Paraguay 6 Punkte
Chile 8 Punkte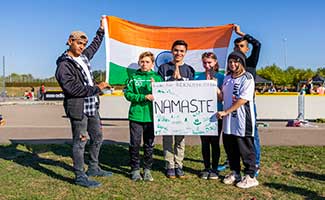 27-30.9.2018 | Stuttgart/ GER, National Festival
Kenia 9 Punkte
Rwanda  1 Punkte
Cambodia 4 Punkte
India  2 Punkte
Pakistan 8 Punkte
Brazil 7 Punkte
Israel/Palestine 6 Punkte
Germany 5 Punkte
Paraguay 10 Punkte
Chile 3 Punkte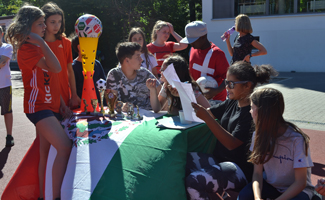 27.7.2018 | Berlin/ GER, Grundschule am Insulaner
Kenia 3 Punkte
Rwanda  6 Punkte
Cambodia 5 Punkte
India  7 Punkte
Pakistan 4 Punkte
Brazil 10 Punkte
Israel/Palestine 9 Punkte
Germany 2 Punkte
Paraguay 8 Punkte
Chile 1 Punkte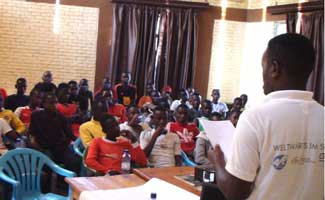 9. + 16.7.2018 | Kigali, Esperance, two tournements
Kenia 5 Punkte
Rwanda 5 Punkte
Cambodia 4 Punkte
India 7 Punkte
Pakistan 5 Punkte
Brazil 4 Punkte
Israel/Palestine 13 Punkte
Germany 7 Punkte
Paraguay 4 Punkte
Chile 10 Punkte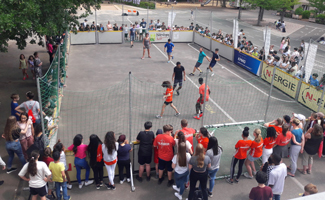 18.7.2018 | Nürnberg/ GER, Scharrer-Mittelschule
Kenia 9 Punkte
Rwanda  7 Punkte
Cambodia 8 Punkte
India  9 Punkte
Pakistan 9 Punkte
Brazil 7 Punkte
Israel/Palestine 10 Punkte
Germany 9 Punkte
Paraguay 6 Punkte
Chile 9 Punkte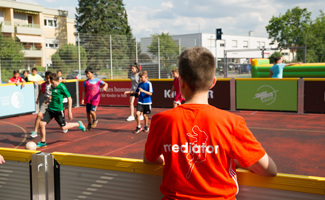 13.7.2018 | Erlangen / GER, Eichendorffschule
Kenia 7 Punkte
Rwanda  7 Punkte
Cambodia 8 Punkte
India  8 Punkte
Pakistan 8 Punkte
Brazil 9 Punkte
Israel/Palestine 8 Punkte
Germany 10 Punkte
Paraguay 9 Punkte
Chile 9 Punkte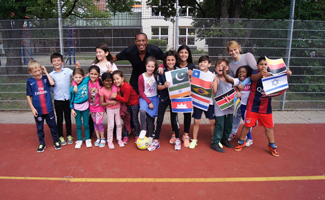 07.7.2018 | München / GER, Hanselmannstraße
Kenia 9 Punkte
Rwanda  9 Punkte
Cambodia 10 Punkte
India  10 Punkte
Pakistan 10 Punkte
Brazil 8 Punkte
Israel/Palestine 10 Punkte
Germany 9 Punkte
Paraguay 8 Punkte
Chile 8 Punkte

07.7.2018 | München / Germany, Guardinistrasse
Kenia 9 Punkte
Rwanda  7 Punkte
Cambodia 8 Punkte
India  9 Punkte
Pakistan 9 Punkte
Brazil 8 Punkte
Israel/Palestine 10 Punkte
Germany 7 Punkte
Paraguay 10 Punkte
Chile 7 Punkte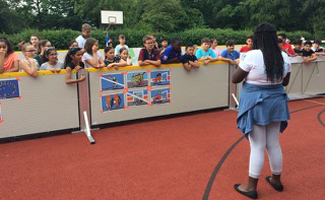 05.7.2018 | München / GER, Wiesentfelserstrasse
Kenia 4 Punkte
Rwanda  6 Punkte
Cambodia 9 Punkte
India  5 Punkte
Pakistan 5 Punkte
Brazil 7 Punkte
Israel/Palestine 10 Punkte
Germany 6 Punkte
Paraguay 8 Punkte
Chile 7 Punkte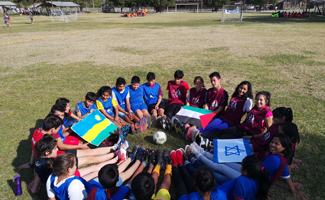 23.6.2018 | Chaco Boreal / Paraguay,  Pa´i Puku
Kenia 4 Punkte
Rwanda  6 Punkte
Cambodia 8 Punkte
India  5 Punkte
Pakistan 5 Punkte
Brazil 7 Punkte
Israel/Palestine 10 Punkte
Germany 6 Punkte
Paraguay 5 Punkte
Chile 7 Punkte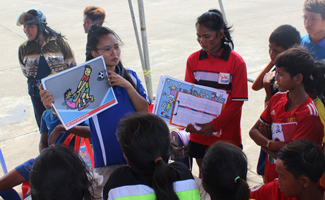 15.6.2018 | SALT Academy,
Cambodia
Kenia 10 Punkte
Rwanda  10 Punkte
Cambodia 10 Punkte
India 10 Punkte
Pakistan 10 Punkte
Brazil 10 Punkte
Israel/Palestine 10 Punkte
Germany 10 Punkte
Paraguay 10 Punkte
Chile 10 Punkte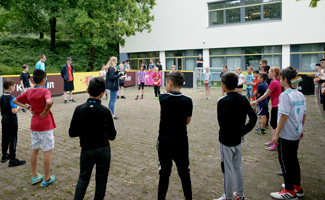 12.6.2018 | Plochingen / GER, Marquardtschule + Panoramaschule
Kenia 8 Punkte
Rwanda 6 Punkte
Cambodia 6 Punkte
India 10 Punkte
Pakistan 9 Punkte
Brazil 6 Punkte
Israel/Palestine 6 Punkte
Germany 7 Punkte
Paraguay 6 Punkte
Chile 6 Punkte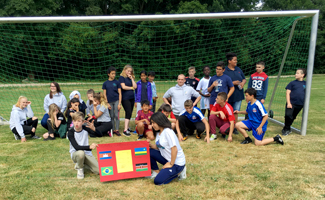 11.6.2018 | Kiel-Wellingdorf / GER, Theodor-Storm Gemeinschaftsschule
Kenia 10 Punkte
Rwanda 8 Punkte
Cambodia 9 Punkte
India 6 Punkte
Pakistan 6 Punkte
Brazil 8 Punkte
Israel/Palestine 6 Punkte
Germany 6 Punkte
Paraguay 6 Punkte
Chile 6 Punkte

7.6.2018 | Gelsenkirchen / GER, Gesamtschule Berger Feld
Kenia 2 Punkte
Rwanda 3 Punkte
Cambodia 9 Punkte
India 8 Punkte
Pakistan 7 Punkte
Brazil 6 Punkte
Israel/Palestine 1 Punkte
Germany 4 Punkte
Paraguay 6 Punkte
Chile 10 Punkte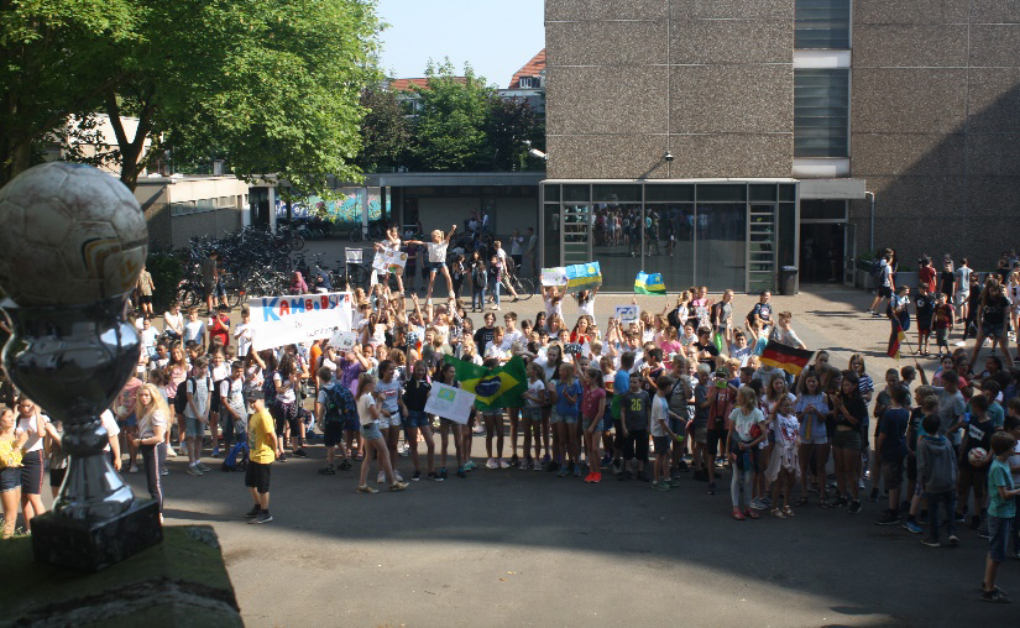 4.5.-15.6.2018 | Recklinghausen / GER, "Global Diversity World Cup am Hittorf"
Kenia 9 Punkte
Rwanda 7 Punkte
Cambodia 2 Punkte
India 9 Punkte
Pakistan 10 Punkte
Brazil 7 Punkte
Israel/Palestine 1 Punkte
Germany 7 Punkte
Paraguay 7 Punkte
Chile 7 Punkte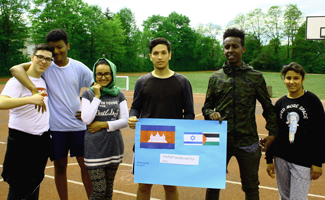 30.4.2018 | Garching bei München / GER, Mittelschule Garching
Kenia 6 Punkte
Rwanda 8 Punkte
Cambodia 10 Punkte
India 6 Punkte
Pakistan 8 Punkte
Brazil 6 Punkte
Israel/Palestine 10 Punkte
Germany 6 Punkte
Paraguay 6 Punkte
Chile 6 Punkte


21.4.2018 | Pardes Katz and Jaljulia, Israel/Palestine
Kenia 10 Punkte
Rwanda  10 Punkte
Cambodia 10 Punkte
India 10 Punkte
Pakistan 10 Punkte
Brazil 10 Punkte
Israel/Palestine 10 Punkte
Germany 10 Punkte
Paraguay 10 Punkte
Chile 10 Punkte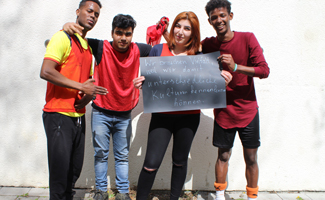 17.4.2018 | München / GER, Mittelschule a. d. Schleißheimer Straße & KOMM mit!-Projekt
Kenia 5 Punkte
Rwanda 9 Punkte
Cambodia 6 Punkte
India 10 Punkte
Pakistan 5 Punkte
Brazil 5 Punkte
Israel/Palestine 7 Punkte
Germany 5 Punkte
Paraguay 9 Punkte
Chile 5 Punkte


16.-18.4.2018 | Parallel Opening: Diversity World Cup in India …
Kenia 8 Punkte
Rwanda 5 Punkte
Cambodia 10 Punkte
India 8 Punkte
Pakistan 2 Punkte
Brazil 5 Punkte
Israel/Palestine 2 Punkte
Germany 9 Punkte
Paraguay 6 Punkte
Chile 3 Punkte


16.-18.4.2018 | … and Pakistan
Kenia 8 Punkte
Rwanda 5 Punkte
Cambodia 10 Punkte
India 8 Punkte
Pakistan 2 Punkte
Brazil 5 Punkte
Israel/Palestine 2 Punkte
Germany 9 Punkte
Paraguay 6 Punkte
Chile 3 Punkte